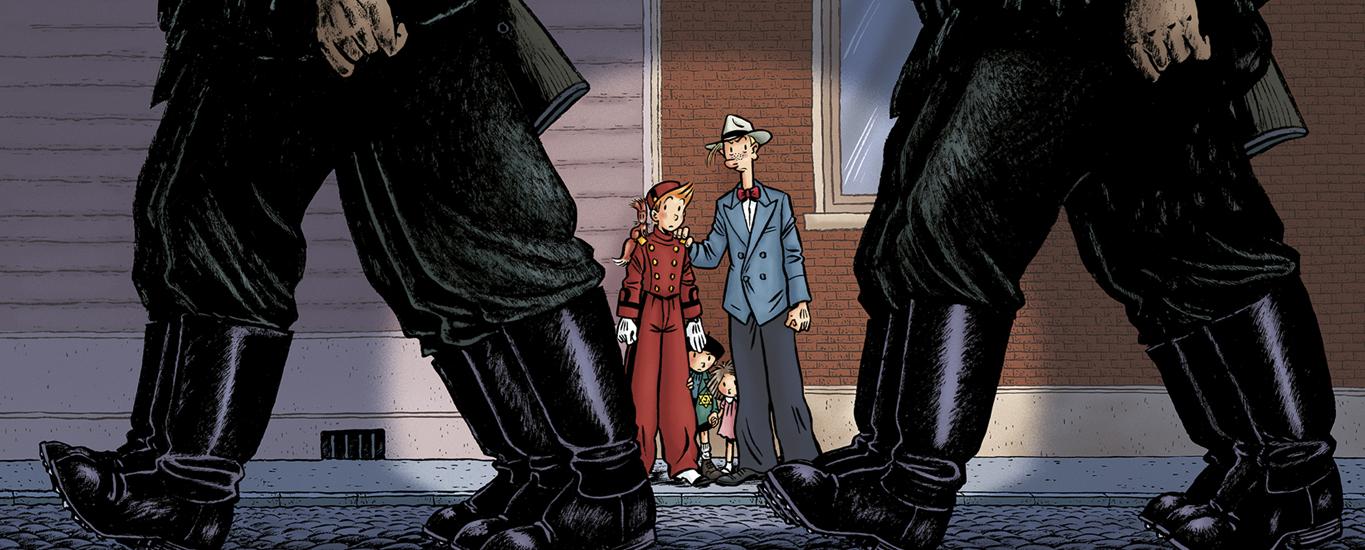 The exhibition
A COMIC BOOK HERO TO TRANSMIT THE HISTORY OF THE HOLOCAUST
In the first pages of Émile Bravo's L'Espoir malgré tout (Hope Despite Everything), the Belgian hero Spirou watches as German troops invade his country in May 1940. What should he do? Wait it out? Resist or collaborate? Rise up against the fate of the Jews?
Spirou faced a historic reality and met two people who really existed: Felix Nussbaum, a German Jewish painter who had fled to Belgium and his wife Felka Platek, also an artist. Spirou is the hero of an eponymous weekly comic book created in 1938. By that time, its editor-in-chief, Jean-Georges Evrard, also known as Jean Doisy (1900-1955), had already been involved in various anti-fascist organizations since the early 1930s. In 1941, he joined the Independent Front, using Spirou and the Farfadet puppet theater (which inspired Émile Bravo) as a cover for his Resistance activities and work saving Jews. Some readers heeded his call and joined the Resistance themselves.
In the great initiatory tale Spirou. L'Espoir malgré tout, Émile Bravo explored the ideas of heroism, commitment and humanity.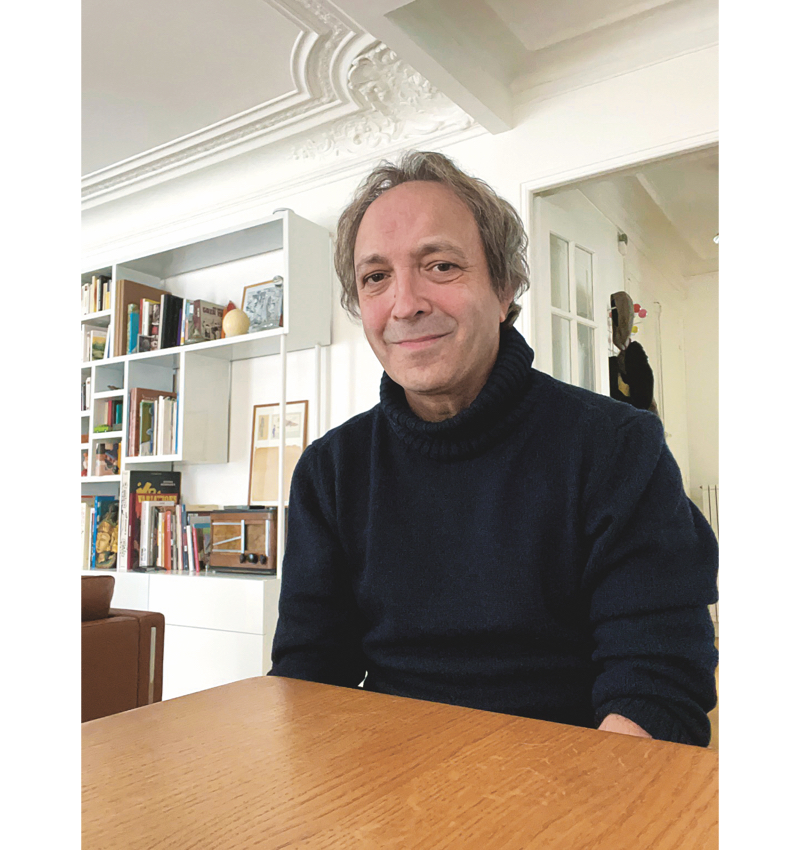 Spirou at the Shoah Memorial? What does that mean for you?
Emile Bravo: When I speak of Spirou's awakening, I also speak of his awareness of the catastrophe. I clearly wrote this story to convey, through such a popular figure, the reality of the persecution of Jews and the horror perpetrated during those years… So Spirou at the Shoah Memorial is an endorsement of my story and a consecration.
If you had to describe your vision of Spirou's character in a few words? What about your Spirou? 
For me, Spirou is above all the character of my childhood animated by Franquin. He is a young boy who is both wise and mischievous, benevolent and empathetic, curious to understand the world around him. My Spirou is modeled on this character, it has the same values. Perhaps I brought him a more philosophical dimension, which we did not allow ourselves in Franquin's time. 
Photo : Émile Bravo. © Archives Émile Bravo.
Getting to the Shoah Memorial
The Shoah Memorial
Address: 17 rue Geoffroy-l'Asnier 75004 Paris
Tel.: 01 42 77 44 72
E-mail: contact@memorialdelashoah.org
Website: www.memorialdelashoah.org
The Shoah Memorial is open from Sunday to Friday
Closed on the following holidays: 1 January, 11 and 17 april, 1 and 31 may, 14 July, 15 august and 25 December. 
Metro: Saint-Paul or Hôtel-de-Ville (line 1), Pont-Marie (line 7)
Bus: 96, 69, 76, 67, Balabus
Parking: Baudoyer (place Baudoyer), Lobau, Pont-Marie (rue de l'Hôtel-de-Ville).
Accessible to visitors with disabilities